Government Contracting: Not Your Ordinary Business Model.
Companies that service the federal government face unique challenges. Complex procurement processes for business development, potential communication silos between internal business units, disparate data sources and more.
More and more government contractors today are turning to the cloud to help unify processes to address these challenges—for both business development and daily operations.
By leveraging Salesforce's CRM technologies, many government contractors today are saving valuable time and resources; and—more importantly—are able to track their progress and reach their goals.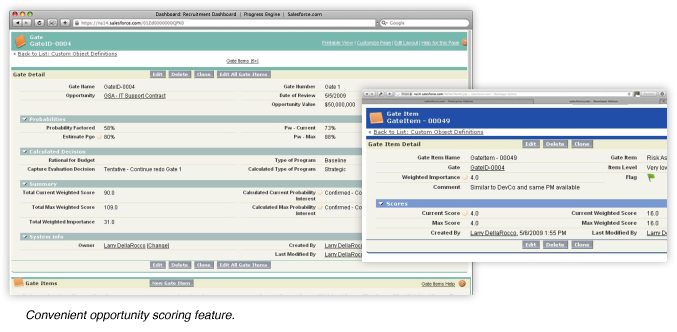 Buan Consulting brings nine years' experience working alongside government contractors to tailor Salesforce solutions to help reach their goals. We are intimate with the nuances of selling to the government—we know how important the following are to the bottom line:
Relationship building and management
Tracked details through the procurement cycle
Integration with Federal Opportunity tracking databases such as INPUT, FedSources, FedBizOpps
Overhauling legacy processes (from even paper & pencil)
Our clients have been pleased with the results—namely that they can:
Meet their unique needs through a customized CRM
Work with an intuitive, user-friendly interface
Unify information across offices, departments, accounts and activities
Leverage a "real-time" window into their  business with actionable data and insights.